Seizing the momentum for public health: High-throughput sequencing implementation in Serbia l BGI Perspectives
2022-11-06
On the occasion of the 17th International Conference of Genomics (ICG-17) jointly organized by BGI Genomics in Riga, Dr. Ivana Morić, a research professor from the Institute of Molecular Genetic and Genetic Engineering (IMGGE) at University of Belgrade shared first-hand insights about the implementation of high-throughput sequencing in Serbia and its exciting future.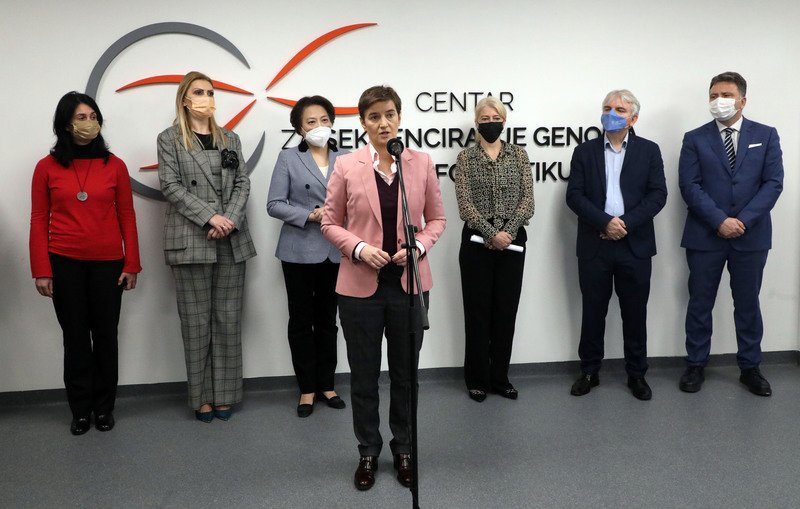 Serbian Prime Minister Ana Brnabic speaks at the opening of the Center in December 2021
Dr. Morić began by introducing IMGGE's research interest which is built around two main pillars. The first pillar is related to human health improvements, such as rare diseases, complex disorders, pharmacogenomics, bioinformatics, host-microbiota interactions, and novel antimicrobial and anti-virulence agents' development. The second pillar is dedicated to green molecular biotechnologies, such as bio-catalysis and green processes, and the development of biodegradable materials.
Racing against the pandemic
Upon the COVID-19 pandemic being declared in early 2020, the IMGGE team immediately thought about offering its expertise in the molecular diagnostic methods. Collaboration between BGI and IMGGE began with the building of two permanent Huoyan laboratories.
Only 40 days after the pandemic was declared, the first laboratory was set up at the premises of the University Clinical Center of Serbia. This laboratory in Belgrade became one of two National Laboratories for Molecular Diagnostics of Infectious Agents. The second National Laboratory was strategically placed at the southern Serbian city of Nis to cover that area and was ready by July 2020.
Seizing the momentum for public health
Deciding to build upon this momentum and further contribute to the health of the nation, IMGGE decided collaborating with BGI again to build the Serbian Center for Genome Sequencing and Bioinformatics. And that happened very quickly as well. The construction started in September 2021 and three months later, the opening ceremony was held.
During these three months, the staff attended ten different online training sessions. Subsequently, the staff progressively undergone extensive onsite training related to COVID-19, whole exome sequencing (WES), whole genome sequencing (WGS), and noninvasive prenatal testing (NIPT).
This training provided a good foundation for the Center's research, such as the Omicron strain that hospitalized people in Serbia during April 2022. In addition, Dr. Morić highlighted, "We performed the first-ever WES and WGS sequencing in Serbia. NIFTY test onsite training was also performed in April 2022. Up till then, we had to send samples outside Serbia for testing. But hopefully from now on, these tests will be performed in Serbia."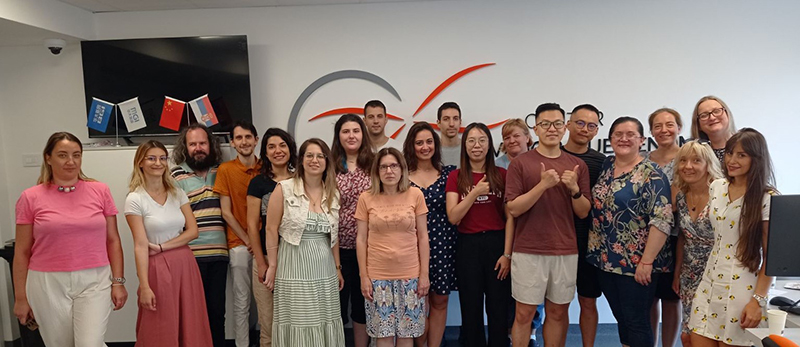 BGI's Grace Xu and Jacob Huang with Serbian colleagues

More independent, yet more connected
The Center's new facilities enabled it to apply for European-scale projects, such as Horizon Europe Program, and the first one to receive the funding was "Pharmacogenomics Hub in a Strengthened IMGGE - PharmGenHUB", where 250 whole genomes will be sequenced. It also means that the Center can pour more targeted efforts into services like noninvasive prenatal testing. The Center also plans to offer NIFTY Pro testing to the Serbian population.
Dr. Morić noted Serbia's strategic location in the Balkans and if Serbia's neighbors are interested, the Center can offer its NIFTY solutions to them since the transportation costs associated with these tests will be relatively lower.
The path toward globally integrated research
The implementation of high-throughput sequencing is aligned with the transformation the IMGGE is undertaking. The Government of the Republic of Serbia plans to build the BIO4 campus in Belgrade, a 20-hectare facility focusing on four key areas: Biomedicine, Biotechnology, Bioinformatics and Biodiversity. This campus targets to be up and running by 2024.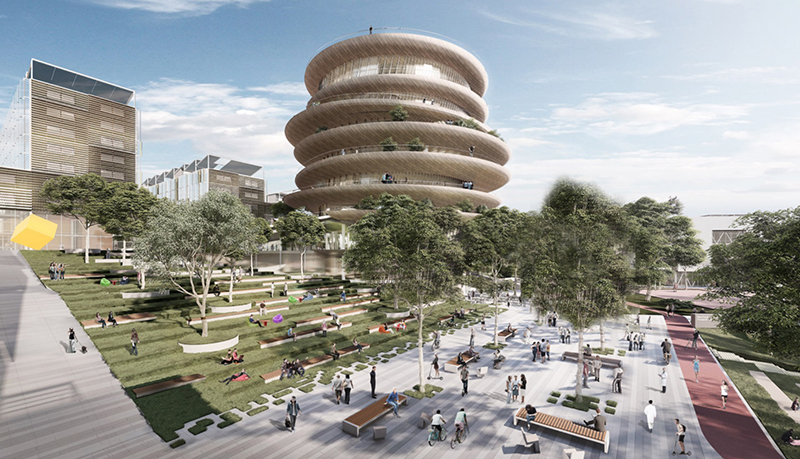 An artistic rendering of BIO4 Campus
Serbian Government envisions the BIO4 campus as a place to reinforce and connect international research through global collaboration. Dr. Morić said, "BGI will be present at the BIO4 campus and I sincerely invite other potential partners to contact us, to explore collaboration."

Additional Reading

Genetic testing applications arrive in Serbia and the world
Accelerating Serbia's access to genomic to enhance health
About BGI Genomics
BGI Genomics, headquartered in Shenzhen China, is the world's leading integrated solutions provider of precision medicine. In July of 2017, as a subsidiary of BGI Group, BGI Genomics (300676.SZ) was officially listed on the Shenzhen Stock Exchange.
BGI has topped the Asia Pacific and China life science corporate institution ranking table for the seventh year running, released in the 2022 Nature Index Annual Tables.