Serbia Partners BGI Genomics to Enhance Healthcare through Novel DNA-based Testing Technology
2023-05-04
A Memorandum of Understanding (MoU) was signed on April 28, 2023, between the Serbian Ministry of Health and BGI Genomics to strengthen existing collaboration and exchange.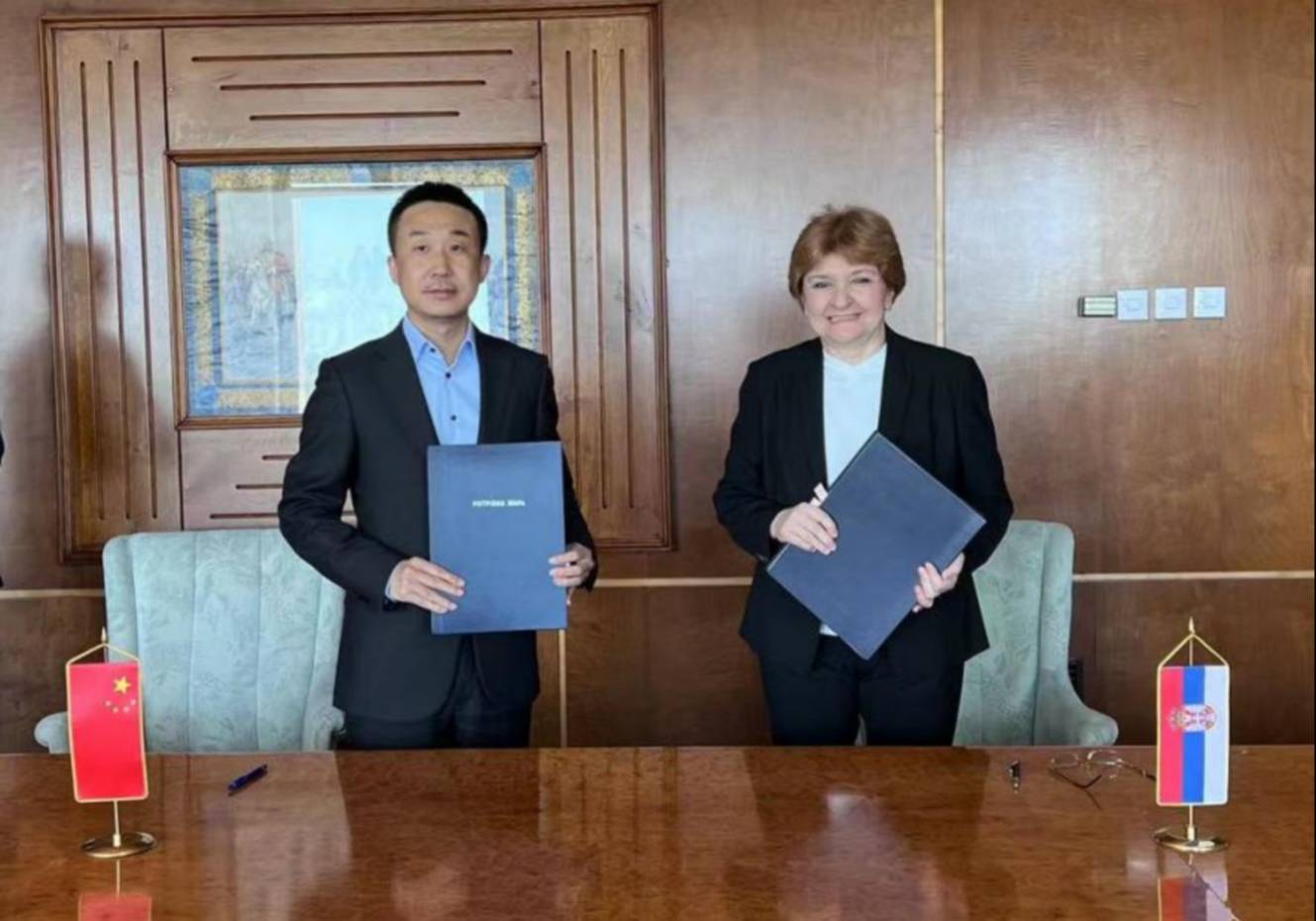 Signing of MoU between the Serbian Ministry of Health and BGI Genomics

Under the MoU, both parties will enter a strategic partnership to promote genomics testing in the clinical field, leverage resources and knowledge to further enhance public health, and boost innovation. One of the projects to kick start the partnership is a joint promotion program for colorectal cancer prevention and early detection, using BGI Genomics' novel multi-target fecal DNA-based technology.
On April 25, 2023, Dr. Ye Yin, CEO & Executive Director of BGI Group, Dr. Ning Li, Vice President of BGI Genomics, Ruiqi Xu, General Manager of BGI Genomics Europe Region, and Xiwen Jiang, Vice General Manager of BGI Genomics Europe Region, met Prof. Danica Grujicic, Minister of Health of Serbia.
They exchanged views on optimizing collaboration in public health, disease diagnosis, monitoring, and prevention. Both parties focused on cancer prevention, early detection, and screening to reduce the incidence rate and increase the survival rate of patients in Serbia. It is worth noting that the Institute of Public Health in Serbia reports that colorectal cancer is the second most common malignancy in morbidity and mortality. Around 4,500 people are diagnosed yearly, and over 75 percent of these cases are diagnosed late, with higher mortality.
During the COVID-19 pandemic, BGI Genomics helped build two "Huo-Yan" Laboratories in Serbia, significantly improving the detection capacity of the SARS-CoV-2 virus to fight the pandemic and save lives. This laboratory is a comprehensive solution for nucleic acid detection and can deliver testing solutions in reproductive health and oncology.
In December 2021, in partnership with the Institute of Molecular Genetics and Genetic Engineering (IMGGE) at the University of Belgrade, BGI Genomics helped design and set up the Center for Genome Sequencing and Bioinformatics, the very first genome sequencing hub in Serbia. Training was also provided for whole exome sequencing (WES) and whole genome sequencing (WGS), among others, enabling further progress in the research and development of biomedicine and biotechnology within the country, using state-of-the-art tools in molecular biology and information technology.
The Center's new facilities enabled it to apply for European-scale projects, such as Horizon Europe Program. The first project to receive funding was "Pharmacogenomics Hub in a Strengthened IMGGE - PharmGenHUB" where 250 whole genomes were sequenced.
With Serbia's strategic location in the Balkans, there is also scope for further cooperation with neighboring countries since the transportation costs associated with genome sequencing and cancer screening tests will be relatively lower.
BGI Genomics is committed to research and delivering reliable solutions for precision medicine, making genomic clinical applications more accessible and affordable. Through a robust and long-term collaboration with the Serbian Ministry of Health, the company looks forward to enhancing healthcare in Serbia and beyond.
Additional Reading:
BGI Genomics 2023 Global State of Colorectal Cancer Awareness Report
DNA methylation tests enable better colorectal cancer treatment - BGI Perspectives
About BGI Genomics
BGI Genomics, headquartered in Shenzhen, China, is the world's leading integrated solutions provider of precision medicine. Our services cover over 100 countries and regions, involving more than 2,300 medical institutions. In July 2017, as a subsidiary of BGI Group, BGI Genomics (300676.SZ) was officially listed on the Shenzhen Stock Exchange.