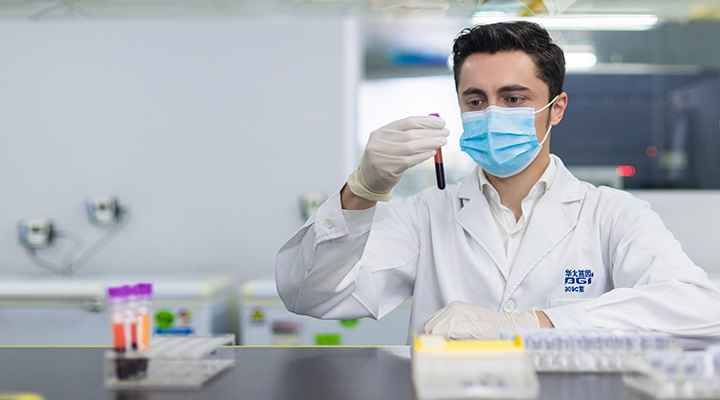 Genomics Solutions for COVID-19 Research
BGI has been involved in COVID-19 response efforts from the beginning of the outbreak. Please review some sample research questions and our solutions below. Contact us today with any questions or for a no obligation quote.

Whatever Your COVID-19 Research Question, We're Confident We Have A Sequencing Solution To Fit
We are supporting a wide range of researchers and institutions address key COVID-19 research questions, including:

- What are the factors determining the severity of COVID-19 symptoms?
- How does omics data vary during COVID-19 progression?
- What are the factors influencing the curative effect after drug treatment?
- What are valid compounds and their working mechanisms for the treatment of COVID-19?
- Evaluation of vaccine efficacy against SARS-CoV-2 infection.
- What was the origin of SARS-CoV-2 and were there other intermediate hosts?

View some of our applicable COVID-19 sequencing solutions to the right, or contact us to learn more about how we can help.

Human Whole Genome Sequencing
Single Cell RNA Sequencing
Immune Repertoire Sequencing
COVID-19 Sequencing Solutions-BGI Service Overview
Technical Strategies
Common Technical Strategies:
Immune repertoire/nanoproteomics
Omics data monitoring
Virus titer evaluation in the blood/feces
Gut microbe-drug interaction
Cell-line based drug screening
Animal model based drug screening
Sequencing
Common Sequencing Applications for COVID-19 Research:
Whole Genome Sequencing
RNA Sequencing
SIngle Cell Sequencing
Metagenomics Sequencing
Plus, Proteomics/Metabolomics Analyis
Analysis Approaches
Common Analysis Approaches:
Genetic susceptibility analysis
Gut microbiome analysis
Longitudinal study
Host genomics affecting drug metabolism
Download Service Overview
Watch Our Webinar on SARS-CoV-2 Research Approaches
What Will You Learn from This Webinar?
– what we know of the genetic diversity of the virus from evolutionary analysis
– current SARS-CoV-2 databases and resources
– common challenges in infectious disease genomics research
– practical guidance regarding coverage and sampling protocols for relevant sequencing solutions
– how sequencing can be applied for vaccine development, drug R&D and clinical research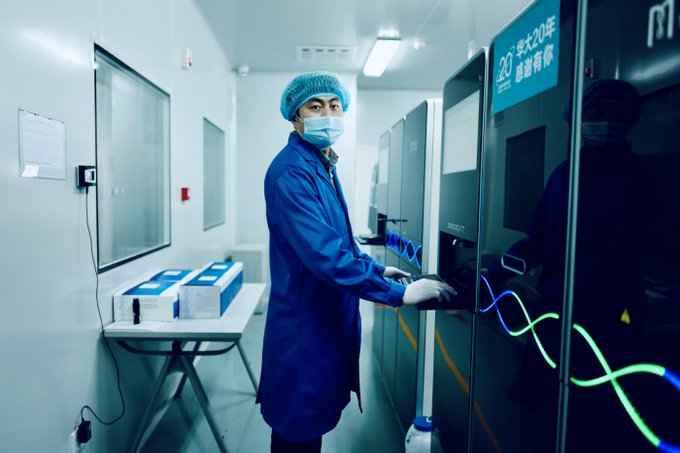 Contact us with any general enquiries or questions for our sequencing experts, we are here to help.

Access Further Sequencing Resources
We care for your samples from the start through to the result reporting. Highly experienced laboratory professionals follow strict quality procedures to ensure the integrity of your results. Access more resources below or sign up for a BGI Customer Account for full access to our range of educational resources and sample guides.

Register for a BGI Account
Opening a BGI Customer Account enables you to request a quote and order services from us. It also provides access to our range of educational resources including educational webinars providing practical sequencing tips and our complete sample preparation guides.