Small RNA Sequencing
Small RNA sequencing is used to discover novel small RNAs, examine the differential expression of all small RNAs and to characterize variations with single-base resolution. Contact us today with any questions or for a no obligation quote.

Small RNA Sequencing Introduction
Small RNAs are a type of non-coding RNA (ncRNA) molecule that are less than 200nt in length. They are often involved in gene silencing and post- transcriptional regulation of gene expression. Our sequencing scale and extensive experience ensure high quality, fast small RNA servcies at unbeatable pricing.

Discover Our Unique Molecular Identifiers (UMIs) Service
Unique Molecular Identifiers (UMIs) can be utilized to eliminate undesirable PCR duplicates derived from a single molecule. After PCR, molecules sharing a UMI are assumed to be derived from the same input molecule. As such, UMI counts offer superior results to counting reads, leading to more accurate estimates of quantitative small RNA expression. UMI technology is especially beneficial to customers undertaking research on rare and precious samples or samples containing less RNAs, such as exosomes.

20 years of experience processing millions of RNA samples.
Expert technical support to assist you with experimental design.
Rapid turnaround times and expert support, no project too big or small
Small RNA Sequencing-BGI Service Overview
Sample Requirements
Regular Samples:
Mass: ≥ 1μg
Concentration: ≥ 50ng/μl
Volume: 15 μl
General Quality Requirements:
RIN ≥ 6.5 (plant)
RIN ≥ 8.0 (human/animal)
(Note, we can process degraded samples at lower quality thresholds. Contact us for more information.)
Sequencing Standards
• Guaranteed ≥85% of bases with quality score of ≥Q30
• ≥20 million reads per sample is recommended
Key Service Details
• Typical 27 working days from sample QC acceptance to filtered data availability
• Expedited services are available, contact us for more detail
• Reports and output data files are delivered in industry standard file formats: BAM, .xls, .png and FASTQ data.
Download Service Overview
Unique DNBSEQ™ Sequencing Technology
BGI's Small RNA Sequencing services are typically executed with proprietary DNBSEQ™ sequencing technology platforms, for great sequencing data at some of the lowest costs in the industry. DNBSEQ™ offers advantages in terms of lower amplification error rates and much lower duplication rates. In addition, studies have shown the lower index hopping rate in DNBSEQ™ platforms.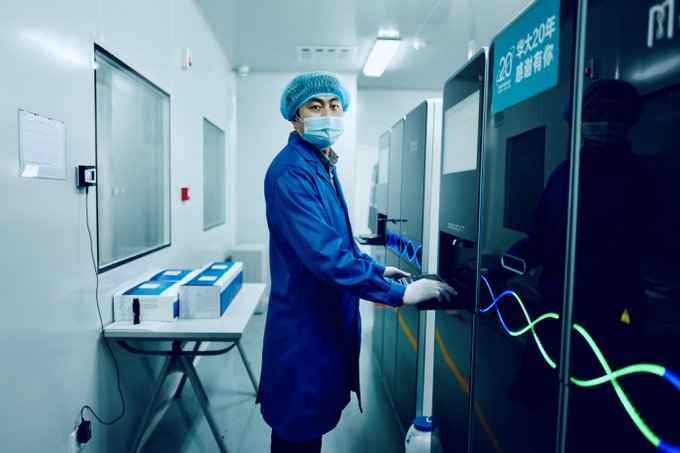 Contact us with any general enquiries or questions for our sequencing experts, we are here to help.

Access Further Sequencing Resources
We care for your samples from the start through to the result reporting. Highly experienced laboratory professionals follow strict quality procedures to ensure the integrity of your results. Access more sequencing resources below for full access to our range of educational resources and sample guides.

Register for a BGI Account
Opening a BGI Customer Account enables you to request a quote and order services from us. It also provides access to our range of educational resources including educational webinars providing practical sequencing tips and our complete sample preparation guides.