BGI Genomics-led team Builds CardioGen to Enhance Monogenic Cardiovascular Diseases Diagnosis Worldwide
2023-02-01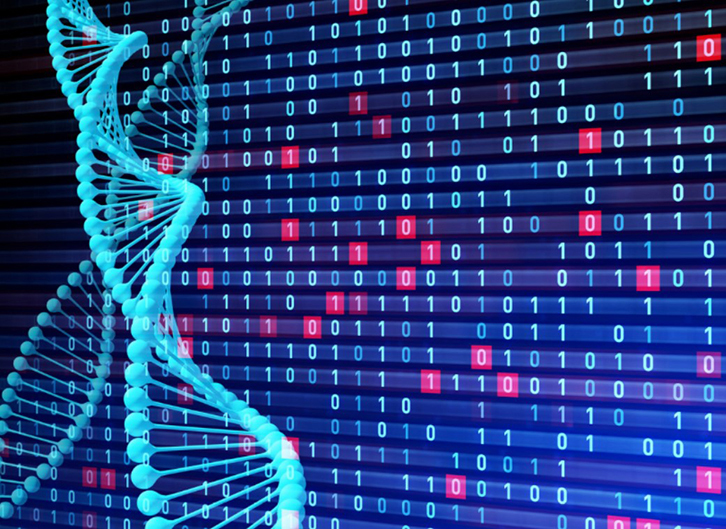 - This automated tool bridges gap between gene tests to diagnosis
Monogenic cardiovascular disease is a genetic disease in which cardiovascular damage is the only or main phenotype. The current total number of patients worldwide exceeds 10 million.
In 2019, the Chinese Journal of Cardiovascular Diseases officially released the "Guideline for the genetic diagnosis of monogenic cardiovascular diseases", proposing the nation's first-ever standardized genetic diagnosis and treatment for this genetic condition. This was also the first time that the concept of using precision medicine for "genetic diagnosis, genetic prevention and genetic counseling" was proposed.

With the promotion and implementation of this concept in clinical applications, one question has gradually emerged: how to decode the large amount of genotype data obtained through genetic testing? How to link genotype with clinical phenotype, so as to truly accomplish the ultimate clinical goal from "gene detection" to "gene diagnosis", has become a new challenge for clinicians.
With such a purpose, BGI Genomics, together with the National Center for Cardiovascular Diseases, Fuwai Hospital, and the State Key Laboratory of Cardiovascular Diseases, jointly established the "Genotype and Phenotype Database of Monogenic Cardiovascular Disease - CardioGen automated interpretation system".

CardioGen collects and integrates the information of gene-causing diseases and clinical phenotype information of patients found in previous literature in Chinese and public records around the world, thus allowing to build a database of genotype-phenotype associations for monogenic cardiovascular diseases based on the variant interpretation rules set by the American College of Medical Genetics and Genomics (ACMG).
As this database continues to improve, it is expected to enable clinicians to make more accurate clinical interpretations after receiving genetic test results.
This trial version of CardioGen will initially be used for cardiomyopathies (hypertrophic cardiomyopathy, dilated cardiomyopathy and arrhythmogenic cardiomyopathy).
In the future, CardioGen will release additional monogenic cardiovascular disease interpretation databases to better serve clinical needs.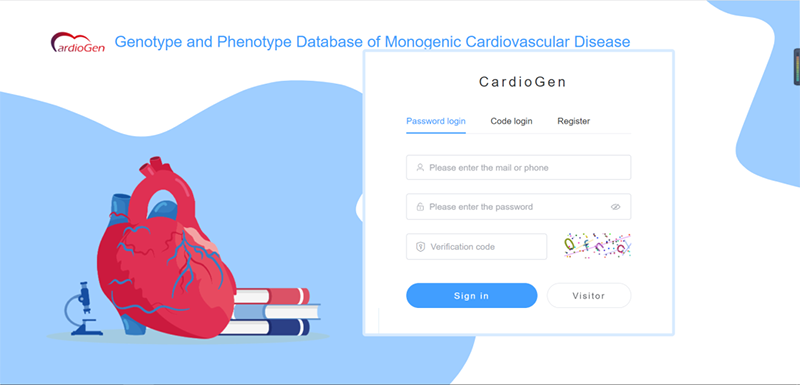 System Highlights

1: Visual display
The database is published on a website, providing a search function for genes and gene locus, providing a visual display of such information with the addition of phenotype.
2: More convenient clinical application and analysis
Compared with other databases, CardioGen also includes the clinical phenotypes of patients with monogenic cardiovascular diseases carrying pathogenic variants and provides more clinical reference information for genetic diagnosis.
3: More abundant data sources
Besides the genetic infomation and clinical phenotypes of monogenic cardiovascular diseases reported in English literature, CardioGen also offers publicly available information and research data found in Chinese literature. This enhances the reliability of genetic testing data for patients worldwide.

4: More accurate site interpretation

Based on the standardized variant interpretation guidelines jointly published by the American College of Medical Genetics & Genomics (ACMG) and the Association for Molecular Pathology (AMP) in 2015, the team of experts customized site-specific interpretation rules for monogenic cardiovascular diseases, used information collected in the database of genetic variants and aggregated clinical information. CardioGen automated the interpretation process, presenting accurate results, suitable for clinical use.

In addition, as genotype-phenotype association information gets constantly updated, the system will automatically update the loci interpretation results to further enhance accuracy.

We welcome clinicians to test-drive the CardioGen Website.
About BGI Genomics
BGI Genomics, headquartered in Shenzhen China, is the world's leading integrated solutions provider of precision medicine. Our services cover over 100 countries and regions, involving more than 2,300 medical institutions. In July 2017, as a subsidiary of BGI Group, BGI Genomics (300676.SZ) was officially listed on the Shenzhen Stock Exchange.