BRI Shines on this South American Biomedical Engineer and International Collaboration
2023-10-24
With a cascade of naturally coiled hair, Shenzhen-based Christian Andreé Virrueta Montalvo (or Liu Bohan to his colleagues) offers a handshake. He dispenses with the customary pleasantries: "Just call me Liu Gong (Engineer Liu)."
"Liu Gong" is a common way Chinese people address individuals surnamed Liu, especially those in skilled blue-collar professions. It carries a sense of familiarity and friendliness. It's a surprise to hear this from an individual whose origins lay far from these shores – Peru, to be exact.
Christian's four years in China reflects a deeper assimilation of cultures between these two nations. "We roll up our sleeves and work with added energy," he says, summing up his ethos in a single sentence.
From the sprawling city of Lima, the vibrant capital of Peru, to the dynamic embrace of Shenzhen, Christian's path tells a story of both individual ambition and global connection. As the doors of BGI Genomics, a world's leading biotech company, open to him, it's not just a job that beckons – it's a role that knits together science, technology, and international collaboration, aligning with the ideals of the Belt and Road Initiative (BRI).
As a Field Service Engineer (FSE) at BGI Genomics, Christian plays a vital role in enhancing health outcomes worldwide. His responsibilities extend beyond the mechanics of next-generation sequencing equipment, automation machinery, and point-of-care testing instruments. Through his training in Shenzhen, he becomes a conduit for knowledge exchange, conducting training sessions and offering comprehensive support for clients across the globe.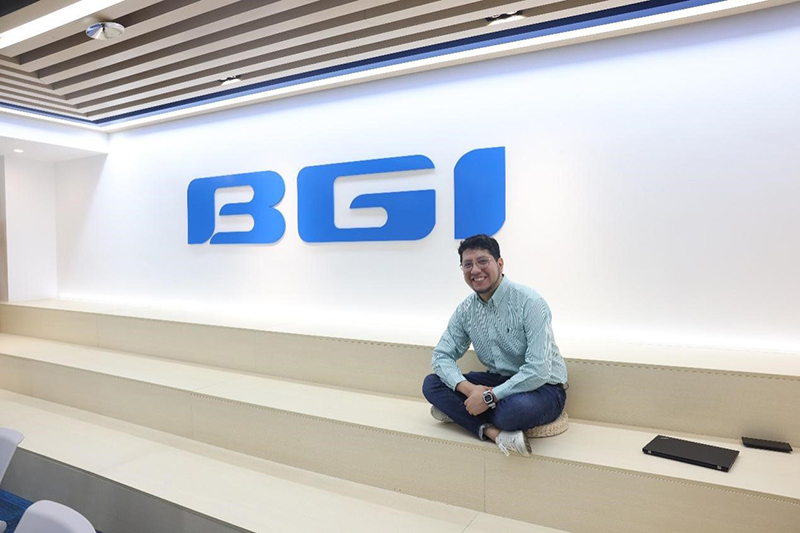 Christian Virrueta realized his biotech dream as a FSE at BGI Genomics
Christian's journey through medical science and engineering began as a spark during his high school years in Lima. However, this pursuit wasn't without its hurdles. Peru lacked a formal course in biomedical engineering, but Christian was determined and pursued a bachelor's degree in automation and electronics engineering in Spain while looking to pursue a master's degree in biomedical engineering.
Christian Virrueta has obtained more than ten certificates at BGI Genomics
China's allure, with its bustling laboratories and cutting-edge genetic technology applications, soon captured Christian's attention. He embarked on a new chapter, enrolling at China's Huazhong University of Science and Technology, where his fascination with biotechnology flourished. He also marvelled at the nation's strides in scientific discovery.
His journey culminated in a pivotal decision – to find a job within China to further apply himself and contribute to global scientific applications. With BGI Genomics, Christian found himself in a company which was born global and can trace its roots to participation in the Human Genome Project, a landmark global scientific effort to generate the first sequence of the human genome involving researchers from the U.S, the U.K, Japan, France, Germany, China and others.
With the support of his teammates, Christian Virrueta has overcome language barriers
Working in a cross-cultural environment is challenging for most. Christian acknowledges this as well, noting "Chinese isn't my native language, training sessions can be challenging. The majority of training materials and documentation are in Chinese." He received support from trainers and his team, who provided greater flexibility to allow him digest information in a foreign language.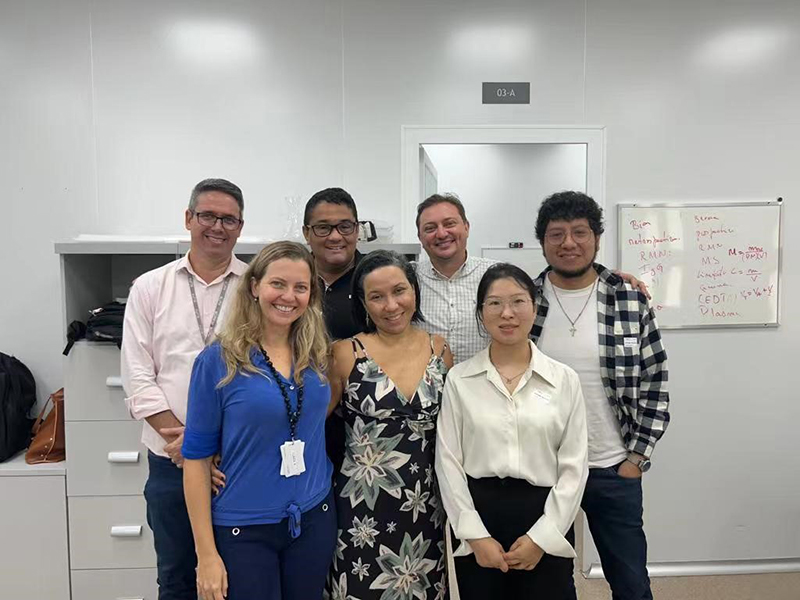 Christian Virrueta in Brazil with local partners Fiocruz and colleague Lydia Qin (Product manager of Latin America region)
Now, Christian gets to tap into this new-found expertise to contribute to better health outcomes in Latin America. In early 2023, he travelled back to Brazil and Argentina, where he collaborated with partners and clients for three months. Reflecting on this experience, he remarked, "South America is actively adopting omics and precision technologies to enhance health outcomes through cancer screening. Our partners are very pleased to meet a Spanish-speaking engineer from a Chinese company that can assist them in this journey."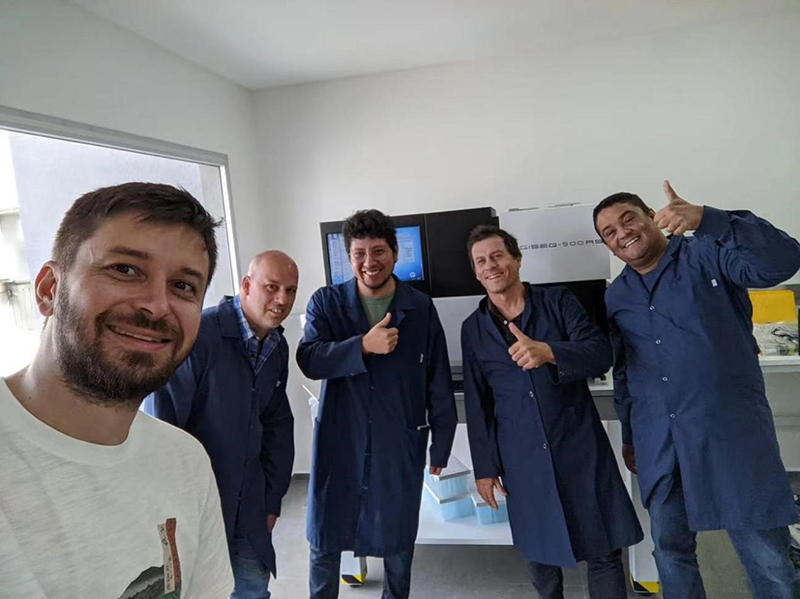 Christian Virrueta in Argentina with local partners Biocodices
In Christian's story, the BRI finds a microcosm—a testament to the impact of international collaboration and the unifying power of education and innovation, a testament to the boundless potential of human connections in a world collaborating without boundaries.
Read more:
From Saudi Arabia to Serbia – How BRI Enhances Healthcare and Lives
Bridging the Healthcare Gap in Thailand and Beyond with the Belt and Road Initiative
About BGI Genomics:
BGI Genomics, headquartered in Shenzhen, China, is the world's leading integrated solutions provider of precision medicine. Our services cover more than 100 countries and regions, involving more than 2,300 medical institutions. In July 2017, as a subsidiary of BGI Group, BGI Genomics (300676.SZ) was officially listed on the Shenzhen Stock Exchange.