COLOTECT™ 1.0 awarded MDA Certificate in Malaysia
2023-06-05
- Boosting the early detection of the second most common cancer in the country

Recently, BGI Genomics' COLOTECT™ 1.0 DNA Methylation Detection Kit for Human SDC2, ADHFE1, and PPP2R5C Genes (Real-Time PCR), Sample Pretreatment Kit for Methylation Detection, DNA Isolation Kit, Stool Sample Collection Kit have received market authorization from Malaysia's Medical Device Authority (hereinafter referred to as MDA).
With this certification, COLOTECT™ 1.0 is now available in over six countries/regions and markets that recognize these certificates. COLOTECT™ 1.0 is eligible for EU market entry, and has obtained MDMA in Saudi Arabia, MHRA registration in the UK, TFDA certification in Thailand, ANVISA certification in Brazil, Certificate of Listing in Hong Kong, and ARTG certificate in Australia. This flagship oncology product will help accelerate the company's international business growth.
COLOTECT™ 1.0 is a non-invasive, highly sensitive test for colorectal cancer (CRC) and precancerous lesions. Users could do this test from home to provide fecal samples for multi-methylation-specific PCR to detect abnormal CRC gene markers. Detecting the methylation status of exfoliated cell genes helps detect colorectal cancer and precancerous lesions, even without active bleeding lesions.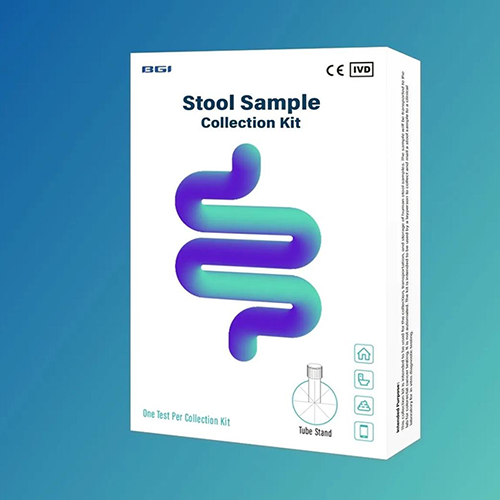 Colorectal cancer is the third most common cancer and the second deadliest cancer globally. It is estimated that. In 2020, colorectal cancer diagnoses worldwide
were about 1.9 million. Older age, a history of bowel disease, a family history of related conditions, having type 2 diabetes, being overweight or obese, certain types of diet, smoking, and drinking are all risk factors that can lead to colorectal cancer. The incidence rate of colorectal cancer among young people has also increased significantly in recent years.
However, colorectal cancer usually does not show any symptoms in the early stages, which causes nearly 50% of patients not to be detected until they reach the third or fourth stage and miss the best time for treatment. If colorectal cancer is diagnosed at an early stage, the 5-year relative survival rate of patients can be as high as 90%. Conversely, if it is stage IV at the time of discovery, the 5-year survival rate will be reduced to only about 10%.
According to the National Colorectal Cancer Screening Programme (Opportunistic) in Malaysia. From 2014 to 2018, 127,957 people in Malaysia screened for immunological Fecal Occult Blood Tests or iFOBT, of whom 9.3% were positive for iFOBT and recommended colorectal surgery. 6,548 people in Malaysia eventually underwent a colonoscopy, 13.9% were found to have polyps in the colon, with only 266 (4.1%) were diagnosed with colorectal cancer.
iFOBT screening problems include the lack of awareness regarding CRC screening, the embarrassment of collecting stool samples, and people who got positive but missed the diagnosis. There are also issues related to poor access to colonoscopy and the lack of monitoring as well as follow-up.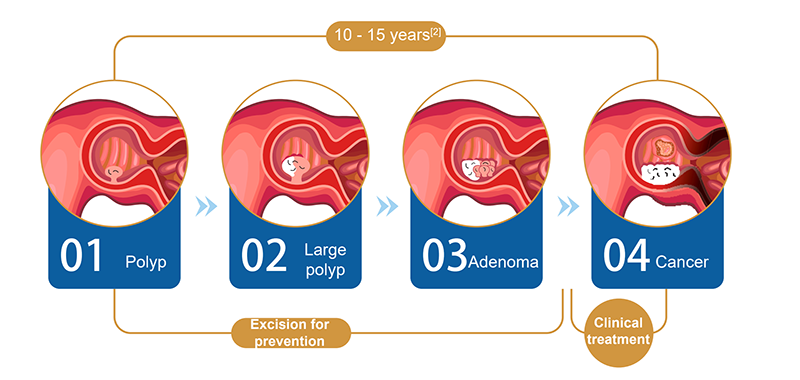 COLOTECT™ 1.0's product advantages are:
Convenient – Self-sampling at home. No special prep or need for time off.
Effective – Highly sensitive. 87% CRC and 42.1% advanced adenoma accuracy.
Precise - Specificity is as high as 93%.
Total solution – Provide a complete set of sampling, processing, and testing kits.
Simple workflow - Only a small, one-time sample is needed.
High quality - Stringent Quality Control Measures; ISO 13485 certified manufacturer.
Over the years, BGI Genomics has invested in research and clinical transformation in oncology. In the future, the company will expand its research in this domain, launch more customized services, and develop related testing reagents to contribute to precision medicine and safeguard public health.
Additional Reading:
BGI Genomics 2023 Global State of Colorectal Cancer Awareness Report
DNA methylation tests enable better colorectal cancer treatment - BGI Perspectives
Early cancer screening helps fight global cancer treatment inequalities - BGI Perspectives
7 Questions about Colorectal Cancer & Non-invasive Fecal DNA Testing l BGI Perspectives
About BGI Genomics

BGI Genomics, headquartered in Shenzhen, China, is the world's leading integrated solutions provider of precision medicine. Our services cover over 100 countries and regions, involving more than 2,300 medical institutions. In July 2017, as a subsidiary of BGI Group, BGI Genomics (300676.SZ) was officially listed on the Shenzhen Stock Exchange.