Hard to discover and with a high mortality rate, that is colorectal cancer
2022-11-01
Hard to discover and with a high mortality rate, that is colorectal cancer.
But did you know early DNA-based screening helps fight it more efficiently?
Learn more about this silent killer, its associated risks and how we can better & earlier detect it through BGI Genomics non-invasive treatment, COLOTECT®: https://www.youtube.com/watch?v=jPNird_QXig.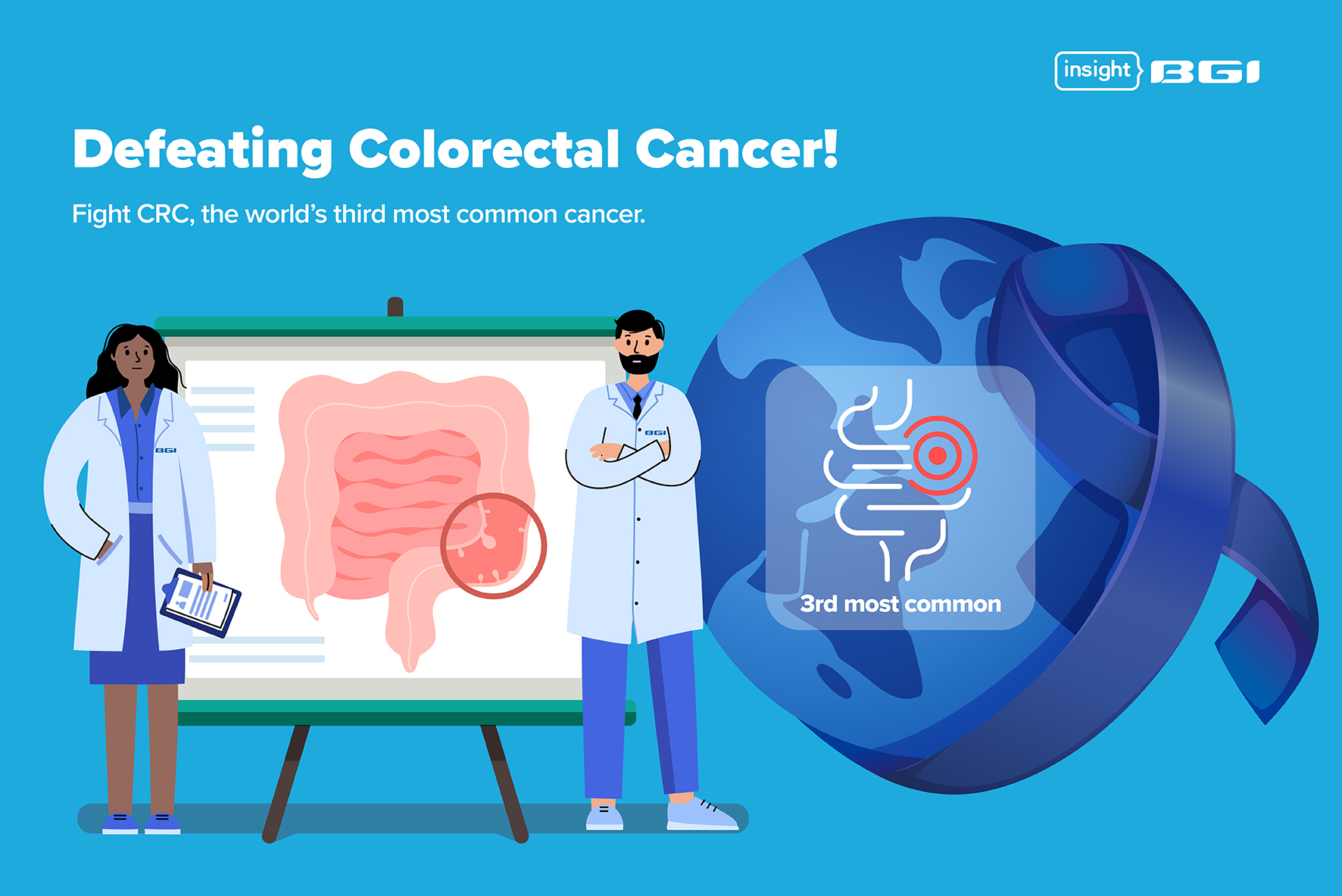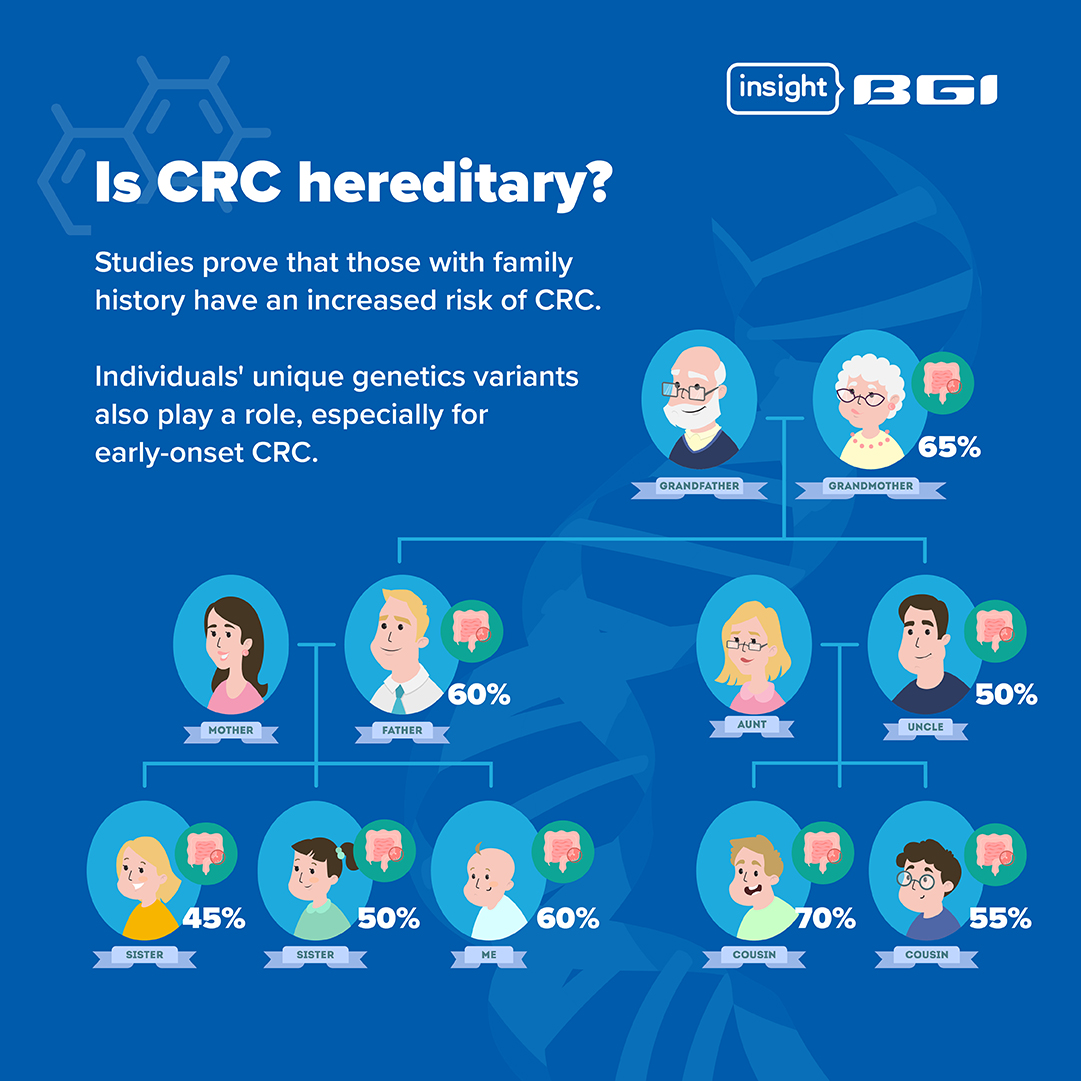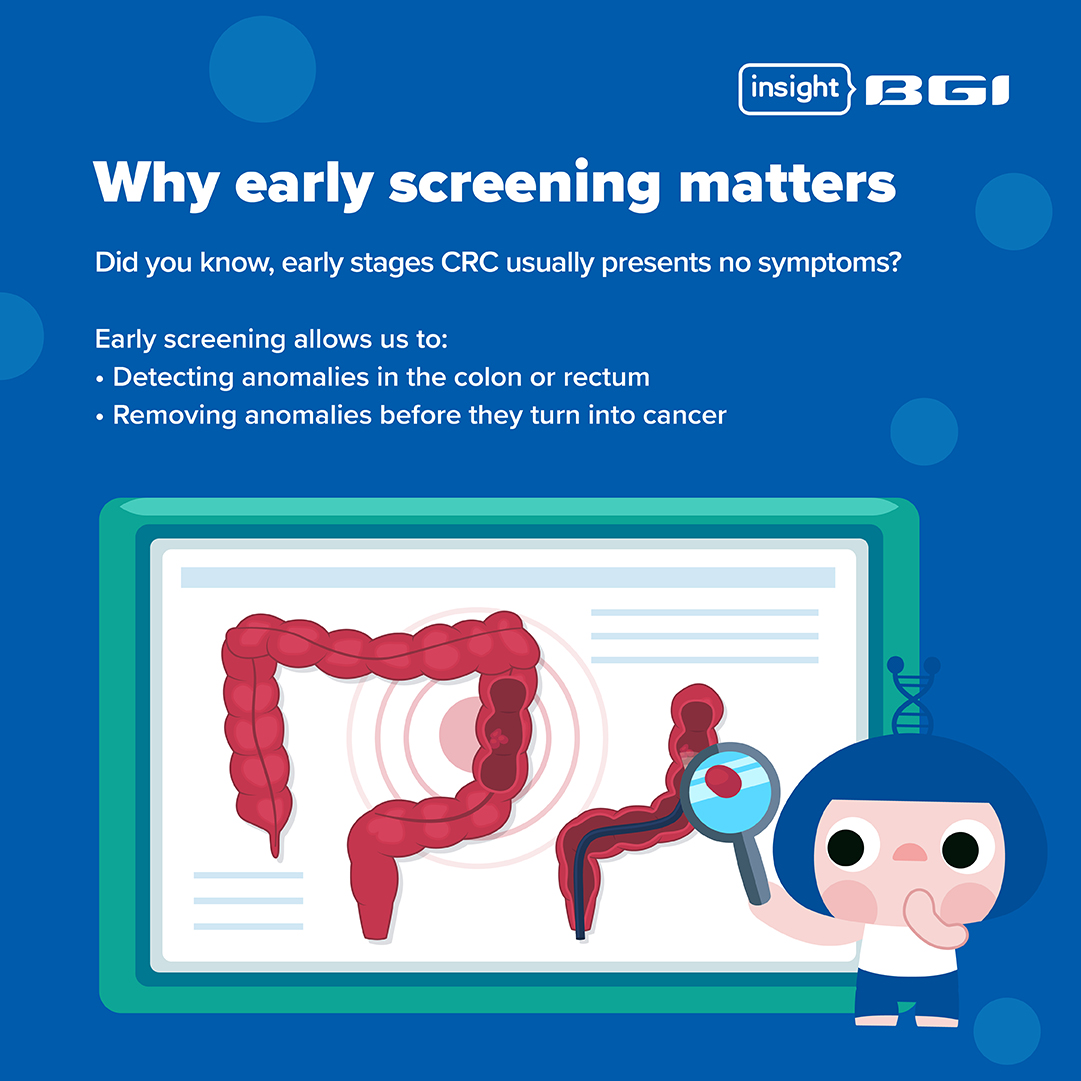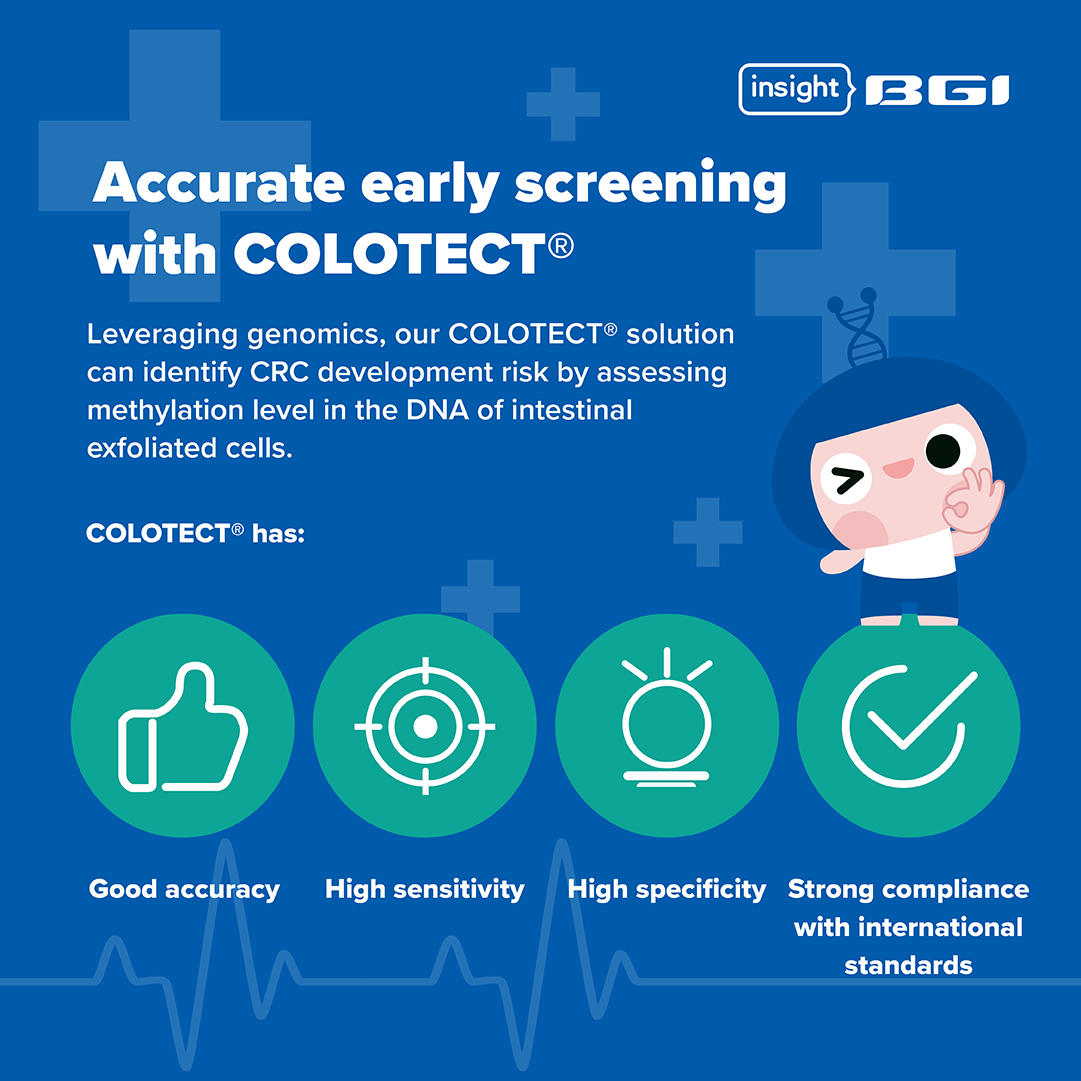 About BGI Genomics

BGI Genomics, headquartered in Shenzhen China, is the world's leading integrated solutions provider of precision medicine. Our services cover more than 100 countries and regions, involving more than 2,300 medical institutions. In July of 2017, as a subsidiary of BGI Group, BGI Genomics (300676.SZ) was officially listed on the Shenzhen Stock Exchange.