World Hearing Day – Healthy Hearing, Healthy Society l BGI Perspectives
2023-03-01
- Genetic factors are responsible for over 50% of hearing loss encountered in newborn children, and account for nearly 40% of childhood hearing loss
March 3 marks World Hearing Day 2023 . This year's theme is "Ear and hearing care for all", which highlights the importance of making hearing care accessible to everyone, regardless of where they live or their socioeconomic status.

Our team lists the key reasons behind the increased prevalence of hearing loss and the importance of early screening and detection. We include tweets from hearing loss advocate groups and hospitals specializing in hearing care to add additional perspectives on this important topic.
According to a World Health Organization Report, more than 1 billion people worldwide are at risk of hearing loss, and it is estimated that by 2050, nearly 2.5 billion people will have some degree of hearing loss. "Our ability to hear is precious. Untreated hearing loss can have a devastating impact on people's ability to communicate, to study and to earn a living. It can also impact on people's mental health and their ability to sustain relationships," said Dr Tedros Adhanom Ghebreyesus, WHO Director-General, in this report.
This WHO report suggests a few factors for this staggering number:
1. Misconceptions and lack of knowledge about hearing loss that contribute to a delay in treatment
People often assume that it is not a serious condition that needs immediate medical attention, mostly impacting older adults. Even among health-care providers, there's often a shortage of knowledge about prevention, early identification and management of hearing loss and ear diseases, hampering their ability to provide the care required.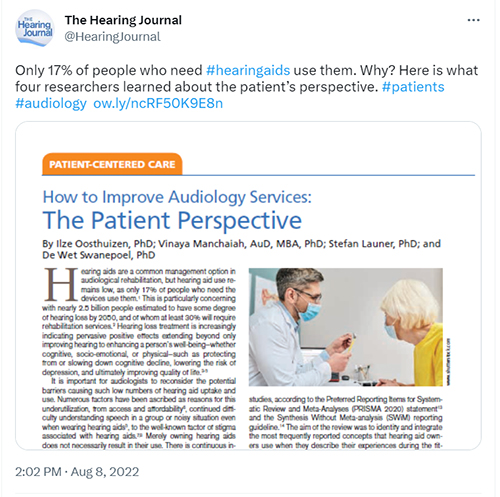 In this report, hearing care specialized publication The Hearing Journal recommends a patient-centered care approach in audiology to support positive outcomes for patients with hearing loss.

2. Lack of access to ear and hearing healthcare services
This WHO report outlines that in developing countries nearly 78% have less than one ENT specialist per million population and 93% have less than one audiologist per million population. In most countries, ear and hearing care is still not integrated into national health systems and accessing care services is challenging for those with ear diseases and hearing loss.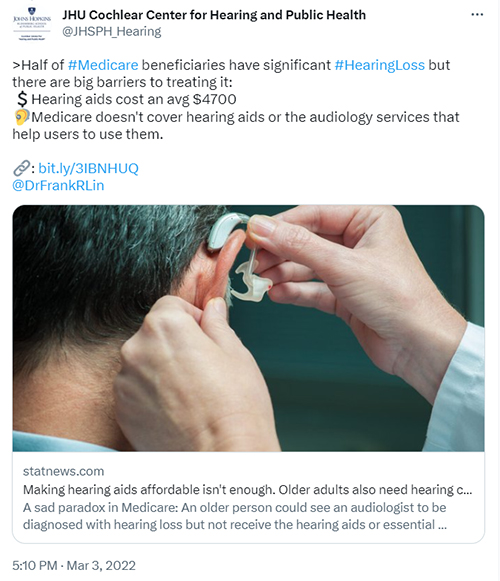 As John Hopkins University Cochlear Center reinforces, access to hearing care is a universally shared problem. Because of prohibitive costs, in US less than 20% of people who would benefit from hearing aids actually have them.
This lack of access to ear and hearing care is especially impactful when individuals encounter potential risk factors causing hearing loss during critical periods in their lives, such as:
Prenatal period
genetic factors including hereditary and non-hereditary hearing loss
intrauterine infections – such as rubella and cytomegalovirus infection.
Perinatal (22 completed weeks of gestation and ends 7 completed days after birth) period
birth asphyxia (a lack of oxygen at the time of birth)
hyperbilirubinemia (severe jaundice in the neonatal period)
low-birth weight
Childhood and adolescence

chronic ear infections (chronic suppurative otitis media)
collection of fluid in the ear (chronic nonsuppurative otitis media)
meningitis and other infections.
Factors across the life span
loud noise/loud sounds
trauma to the ear or head
viral infections and other ear conditions
delayed onset or progressive genetic hearing loss.
Therefore, systematic screening is vital to detect of hearing loss and related ear diseases in those who are most at risk. In children, nearly 60% of hearing loss is due to avoidable causes that can be prevented through implementation of public health measures.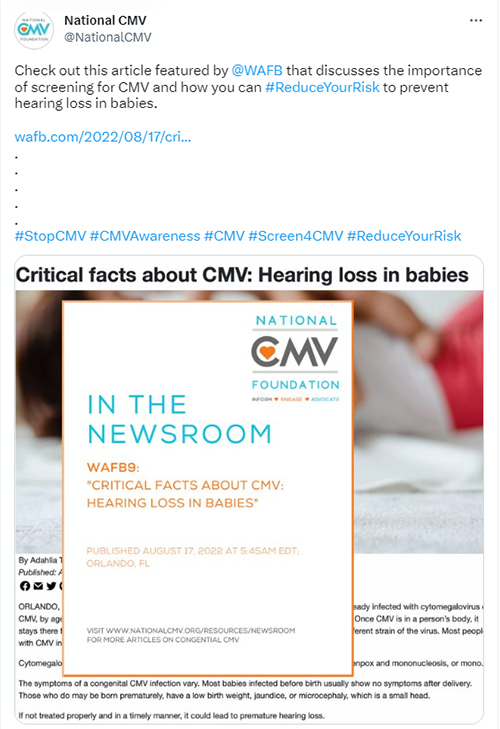 US National CMV Foundation reports that Cytomegalovirus, commonly known as CMV, may cause hearing loss for newborns and is closely related to the viruses that cause chickenpox and mononucleosis, or mono. Nearly one in three children are already infected with CMV, by age five.
The WHO advocates the "1–3–6" principle, whereby all infants should undergo hearing screening within the first month of life, diagnostic testing and audiologic evaluation by no later than 3 months of age and immediate access to early intervention services after diagnosis of hearing loss by no later than 6 months of age.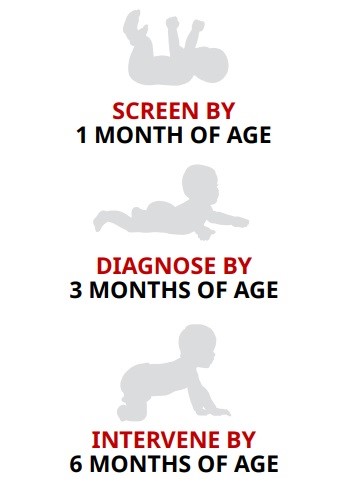 Source: WHO's World Report on Hearing
Genetic factors are responsible for over 50% of hearing loss encountered in newborn children, and account for nearly 40% of childhood hearing loss. BGI Genomics Product Manager River Ren notes that, "In line with WHO guidelines to achieve better hearing care outcomes worldwide, we have established a neonatal hearing screening strategy combined with our NOVA™ newborn hereditary hearing loss screening test for early detection of hereditary deafness by collecting microscopic blood samples from newborns and extracting DNA for high-throughput sequencing. The risk of hearing impairment in newborns will assessed by combining bioinformatics analysis. "
About BGI Genomics
BGI Genomics, headquartered in Shenzhen China, is the world's leading integrated solutions provider of precision medicine. Our services cover over 100 countries and regions, involving more than 2,300 medical institutions. In July 2017, as a subsidiary of BGI Group, BGI Genomics (300676.SZ) was officially listed on the Shenzhen Stock Exchange.