2023/06/2
Join BGI at ASM 2023 (Booth 1722)

The countdown is on and we cannot wait to see you at ASM 2023!
This year, we are thrilled to present PMseqTM, our pathogen metagenomics sequencing solution.
PMseqTM is direct high-throughput sequencing of infected specimens, through microbial-specific database comparison and intelligent algorithm analysis, obtaining species information of suspected pathogenic microorganisms, and providing comprehensive and in-depth reports for rapid and accurate detection of difficult- and critical-to-detect infections, and promoting the rational use of antibiotics under Antibiotic Stewardship Programs (ASP) with insights of antimicrobial resistance and susceptibility (AMR).
Exhibit Location and Hours
George R. Brown Convention Center, Houston, TX
June 16th (Friday): 10:00 a.m. - 5:00 p.m.
June 17th (Saturday): 10:00 a.m. - 5:00 p.m.
June 18th (Sunday): 10:00 a.m. - 4:00 p.m.
Booth Exhibition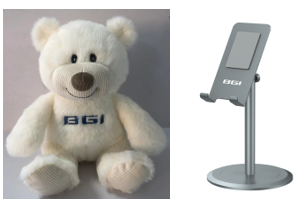 Visit us at booth #1722, tell us about your projects, and get to know what's new with BGI and our PMseqTM early access program. Not to forget, we will be handing out our popular BGI stuffed polar bears and mobile phone stands to our visitors (while supply lasts)!